Bienvenidos a Latina Owned Businesses...
A top site for Latinas!

Start promoting your business and building traffic to your website or blog today.
It is simple and it is free! To sign up all you need to do is register your site and place
one of our buttons on your page. It's that simple! Your customers or readers will then
have the opportunity to vote for you by clicking on the LOB (Latina Owned Businesses)
button on your page. As the list grows it will be more and more valuable,
giving us a wealth of information at the click of a mouse.
Advertise your site here for just $10 a month!
Site Of the Moment:
PROUDTOTS.COM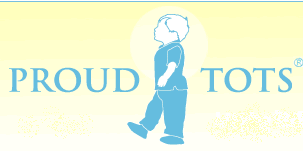 Proud Tots offers luxury and unique baby gifts at affordable pricing, our exclusive collection includes baby leather shoes, blankets, diaper bags, and more. Hablamos Espanol.
Rank
Site
Rating
In
Out
1

Zapateria Orozco



9.00
0
0

Un blog acerca de empresaria Nicole Orozco y su viaje en el mundo de los negocios. Su blog cubre todos los aspectos de su negocio de zapatos incluyendo sus interacciones con la industria del calzado,comercialización,las nuevas incorporaciones,y mucho mas.


2

Juiciest Deals



NR
0
0

Juiciest Deals is a shopping blog site. Juiciest Deals will bring you the juiciest topics right now in a wide variety of topics that women love to talk about which include but are not limited to accessories, beauty, celebrity trends for less,coupons,fashi


3

Guias Tercer Planeta



NR
0
0
Guía de viajes es español con información sobre destinos internacionales. Artículos, consejos, descripciones de las atracciones principales, excursiones, hoteles y todo lo que necesitas para planear tu viaje.


4

MMORPG warofhell game



NR
0
0

MMORPG free online game warofhell.com
Select a race and start playing. Hunt monsters summon them
do alchemy forge weapons beat lords get #1 rank top spot.
build an army. beat your enemies. FREE FOREVER




5

Mama Contemporanea -Blog & Podcast



NR
0
0

Spanish Blog for trendy latina moms!
Blog para la diva latina de hoy!


Rank
Site
Rating
In
Out
6

Blogs by Latinas



NR
0
0

Blogs by Latinas is a one-stop directory of Latina bloggers! Find your new favorite blog here!



7

LisaMarie Dias Designs



NR
0
0
I help people start, optimize and maintain their online marketing materials specializing in e-newsletter start-up usng Constant Contact


8

PROUDTOTS.COM



NR
0
0

Proud Tots offers luxury and unique baby gifts at affordable pricing, our exclusive collection includes baby leather shoes, blankets, diaper bags, and more. Hablamos Espanol.


9

Puerto Rico Sun Communications



NR
0
0
Puerto Rico Sun Communications is an independent community-minded multimedia social entrepreneurship. PRSUN Communications publishes the Puerto Rico Sun, Bronx Latino and Clarisel's Photo Place blogs. PRSUN also produces PRSUN Radio, an online radio show.


10

Sicka Than Average



10.00
0
0
A product-driven site catering to a multicultural female audience with eclectic tastes and an interest in all things fashion beauty, and lifestyle, SickaThanAverage.com keeps you up on all the hotness: from undiscovered designers to haute couture, vintage




Last Update: Thu, 04.01.21 20:26
Next Update: Thu, 04.01.21 20:56
Next Reset: Sun, 05.02.21 20:26
Sites: 10

Powered By GoTop100.com